building resilience & regeneration
In the late 20th century one of the world's first and best systems thinkers, Donella Meadows, first expressed a vision of a group of interconnected learning centres across the world.
The Really Regenerative Centre is a backbone organisation which, as a bioregional learning centre for Sussex, is a base for learning and action on climate change.  It is a place from which research, learning and action can be coordinated and delivered to our communities.
We exist to host conversations, learning journeys and help to develop our economy in ways that are regenerative – both of the landscape we inhabit and the human culture within it.
In all our work we will seek to build an evidence base for a regenerative economy and ecology which will benefit the stakeholders, businesses, stewards of nature and the citizens of our bioregions.
Learning & Research
A knowledge and learning programme that seeks to help citizens, stakeholders, statutory bodies, guardians of our natural resources see the interconnecting systems which surround us and provide our resilience and life support. We will design experiences of learning about regenerative design and culture, and practices. We will explore the future vision and carrying capacity of the region together with stakeholders and public.
Ecology
An ecology programme that gives a role to citizens and communities in stewarding the natural world and the environment alongside statutory authorities, landowners and NGOs.
We will explore what is important to us in the beauty of our landscapes, and how best to protect and preserve our natural resources.
Connection & Conversation
A conversation is the smallest unit of change.  We will host events in which key community stakeholders in the region are invited to discuss challenging issues in a completely safe space, and a series of public initiatives where people from all over the region can share their concerns, and build community resilience.
Learning Journeys
Inspired by Kate Raworth's Doughnut Economics model, we work with villages and small towns to help communities to take social and environmental action.
We will host one day seminars and deep dive 6 month regenerative learning journeys for leaders to help create a community of Future Stewards who see and tell the story of the interlocking systems that support our regional resilience.
Inspired by The Bioregional Learning Centre in South Hams, Devon, we hope to co-create bioregional learning journeys together with natural resources agencies, the food & farming community and landowners and community of Future Stewards that we grow.
Together, we will create a resilient and regenerative future
We believe that re-regionalisation of economies and industries will create a resilient future and that a bioregional focus is a strong strategy to achieve climate resilience.
In turbulent, complex times, the ability of a community to work together across traditional boundaries, will be increasingly important.
 bioregional resilience and regeneration
Our Vision is of a regenerative future where both people and nature live in harmony and we have resilient and adaptable economic strategies where we, the stakeholders and public, care for the ecology, economy and culture of the bioregions of Sussex. We imagine a climate-resilient future in which we, as communities, have understood and responded to the idea of finite carrying capacity of regions, and that the public has collectively explored this with key stakeholders responsible for our natural resources, economy and habitat, to determine co-creatively how we manage those resources.
Our Goals are to grow a learning network across the whole community, reflective of Sussex's complex and often poorly understood heritage and culture. We hope to bring communities together to collaborate, co-create and tackle the challenges of a finite planet as they  manifest in Sussex. We believe that by working together, citizens of Sussex can better recognise the value of the natural world, and our interconnectedness to it. We will explore together, how we care for,manage and engage with our natural assets, regenerate regional systems for food, water, energy and waste, and enjoy a thriving life in resilient communities, using wisdom and experience already within the community
Jenny Andersson
Jenny is a specialist in collective learning processes, leadership development and change programmes . She calls on 30 years of experience advising global purpose-led brands and scale-ups to deliver world-class facilitated interventions which deliver results. She is a trained facilitator in Theory U, Art of Hosting, and biomimicry for social innovation. She is responsible for curating stakeholder conversations, conferences, Doughnut District and Bioregional Learning Journeys.
Liz Sleeper
Liz has more than 30 years experience working with sustainable businesses,  renewable energy organisations, and environmental action in politics.
She is trained in systemic theory, is a sought after constellations facilitator, and has a business & family constellations pratic in Lewes an Brighton.  Liz leads our Climate Conversations programme and our Climate Learning Journeys .
Josephine Matthews
A sustainability strategist, working at C-level on sustainable investment and project development, Jo has significant experience with pioneering partnerships across business, government, investors and society delivering investor-ready projects contributing towards the low carbon energy transition.
She specialises in communicating with public, private and non-profit leaders on renewable energy, infrastructure and project development, green financing and impact investing and advocating on climate change, renewable energy and sustainable investment with business leaders, government ministers, diplomats, and donors.
Our Advisors & Supporters
Prof Dave Cooper
Dave leads the University's employer-related research and consultancy, focusing particularly on economic development. He has become central to the development of the regional economic regeneration.
He made a significant contribution to the Strategic Economic Plan through which the LEP has now secured £202m of government funding for the economic development of the Coast to Capital area. His research has underpinned the University's own bid for £8m from the Regional Growth Fund to develop an Engineering and Digital Technology Park on our Bognor Regis Campus.
Dave's work has included research contracts from Marine South East and Kent County Council to identify business supply chains for offshore wind farms. He also leads the UK side in the EU-funded project INTEREG IV. 
Laura Storm
Laura is a leading thinker, strategist and author working towards a regenerative economy.  She is founder of global platform Regenerators, co-author of Regenerative Business, has been Project Director of the Copenhagen Climate Council and founded Sustania, a global platform which gave thousands of sustainability entrepreneurs around the world.
John Hall
John has run several successful commercial horticultural businesses; built large green-field nurseries from scratch and put together some very effective management teams over the years. He is Chair of the West Sussex Growers Association and will be providing insight and advice to us on developing our first Bioregional Leaning Journey in Augumn 2020.
Bridget McKenzie
Bridget McKenzie is a researcher and creative curator working across culture, environment and public engagement. She has been director of Flow Associates since 2006, following 14 years' in roles managing cultural education, including as Education Officer for Tate and Head of Learning at the British Library. She is a trustee for ONCA Gallery, advisor for Culture Unstained and a key initiator of Culture Declares Emergency.  She is founding director of Climate Museum UK, a new CIC which stirs and collects the emerging response to the Climate and Ecological Emergency.
Important Stakeholders in our Bioregions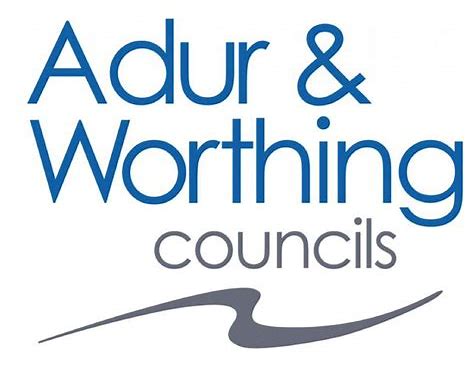 Adur & Ouse Partnership
Adur & Worthing Councils
Arun District Councils
Arun & Rother Rivers Trust
The Angling Trust
Brighton University
Brighton & Hove Councils
Chichester Harbour Conservancy
The Environment Agency
IFCA
Southern Water
RSPB
South Downs National Park
Sussex Wildlife Trust
Transition Town Brighton
Transition Town Chichester
Chichester University
University of Sussex
Receive News / Get In Touch