THE POWER OF PLACE.
A learning journey for leaders who want to create regenerative places & economies.
We believe deeply in the Power of Place to transform our world. 
We can transform our places.
One by one.
CITIES | TOWNS | DEVELOPERS | COMMUNITIES | ARCHITECTS

When we work in place we can see the impact and respond more rapidly.
If we transform the places of the world, we transform our planet.
This learning journey is for leaders who want to do just that.
Our current economic, social and political systems are responsible for exponential inequalities in wealth and opportunity, resulting in massive suffering for billions of people. They are having a dramatic impact on essential planetary life support systems to the point where those systems are unable to maintain the benign balance of the last 10,000 years. There are, perhaps, only a few decades left in which we can address these life support systems before they run beyond all hope of our effect.
We are at a moment of breakdown and breakthrough. The extractive and degenerative economy in which we have all lived has reached a tipping point. Can we make this a turning point for our species? Do we have time to transform our systems or are we already committed through climate feedback loops to the destruction of the ecological systems we rely on to survive?
Are you searching for a different way to create a vibrant economy in that place?
Do you crave a stronger, vitalised and collaborative relationship with the stakeholders around you?
Are you ready to step into a courageous new way of thinking that draws on the intelligence of nature and living systems?
Are you prepared to take on the mantle of steward, shaman and agent of transformation but want to do that together with a supportive, like-hearted community of explorers and pioneers?
If you work in urban development or design, if you have a leadership role in a city, region or town, if you are in construction, architecture or homebuilding, and you want to take your knowledge of sustainability to the next level – and you answered 'yes' to any of the above questions, The Power of Place journey is for you.
What we cover in this learning journey

Pillars of Regenerative Design | How to Design Regenerative Places & Cultures

THE REGENERATIVE POWER OF PLACE

Why Place? Why do we begin with Place? The challenge of changing global economic systems can sometimes seem overwhelming. But we can change our places. One by one. We are coming home and combing back to life when we reconnect to the places we inhabit. Reconnecting to the Power of Place can help us transform our extractive global economies, to regenerative thriving places where all life flourishes. The global pandemic has seen the green shoots of a new glo-cal economy emerging; a return to local where we can whilst still operating in a global economy. We study the different ways in which a regenerative economy diverges and creates the conditions conducive to life, and the tools that we have available to start that transition.
REGENERATIVE DESIGN & THINKING – A New Perspective
We need a new narrative on which to build a regenerative economy in each and every place we inhabit and work. We live amongst complex living systems that have adapted and evolved for 3.8 billion years. We will explore the key principles of living systems, and help you adopt them in your projects an programmes as the foundation of regenerative design to create living, thriving places. How does the intelligence of nature deal with waste? How does nature share resources equally, and where needed, among a community? What lessons can we learn or designing our own local strategies?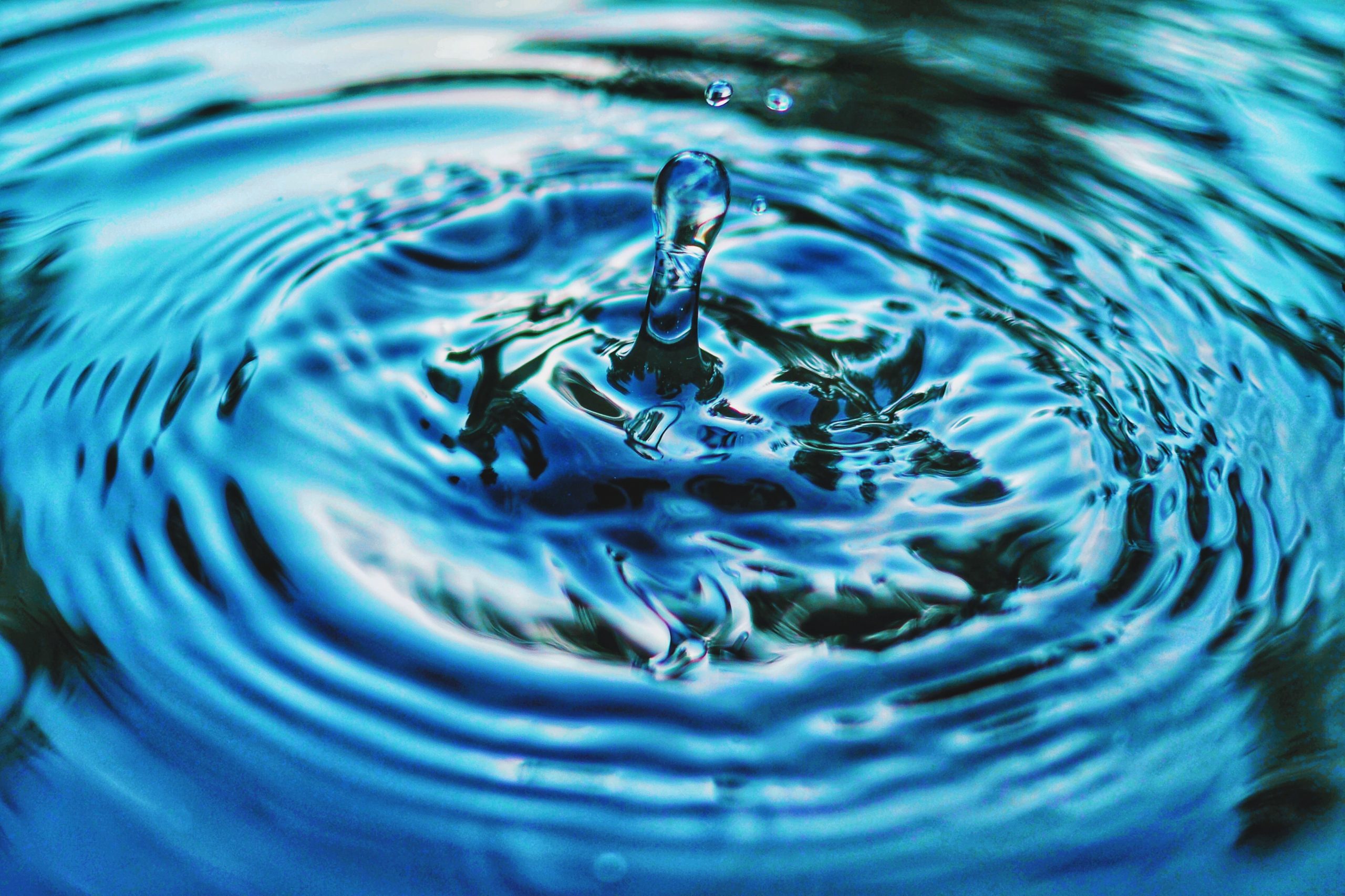 A NESTED VIEW OF SYSTEMIC PURPOSE IN PLACE

Regenerative practitioners work at three levels simultaneously. We work on our own development, the development of our teams, project and place, and on the role of that place in changing the systems that surround it. To be successful we need to learn to see and map the nested systems that surround us, so that we can become effective ecosystemic acupuncturists. We learn to identify the interconnected and inter-dependent systems that affect our place and find the nodes where change will be most effective. We help to surface the our own role and the role of our projects to lift up the purpose of the systems in which we work.
ROOTS RUNNING DEEP – the patterns and story of Place

To allow our Places and the people who live and work within them to achieve their highest potential, we need to deeply understand the story that our places want to tell. We learn how to see the patterns and flows of energy and movement, to map the unique biology and culture that give rise to a new expression of the essence of our place and its role in the world. What is the gift to the world of each of our own places? What do the patterns of generations mean for how we should design? What is the unique bio-cultural essence of our story?
CREATING THE CONDITIONS FOR VITALISED COMMUNITY

No place can thrive, evolve or activate systemic change unless its community comes together behind a co-created vision for the future. Creating and sustaining the energy needed for transformation comes from the heart and soul of the people within. We learn how to design and sustain collaborative community, and the deep engagement practices that support them. How do we make a shift to stewards and hosts the future? What qualities and practices do we need to develop?
ADAPTIVE, EVOLUTIONARY STRATEGIES

Regenerative development is adaptive and ever-changing. To design strategies for our places and the communities within them, demands new and different qualities and practices. We learn to design adaptively, how to build in feedback loops that allow for agility, creativity and change. We work on developing courage, patience and coherence, working within the rhythms of nature.
WE WILL LEARN HOW TO BECOME SYSTEMIC ACTIVISTS WORKING ACROSS THREE KEY LEVELS
Humans have a unique role to play in the development of the systems in which we work and live.  That is why we are here. We are here to constantly catalyse evolution. Our organisations, projects and communities can contribute to that role. We always work on three levels simultaneously.

SELF DEVELOPMENT: we always work on our own personal development, seeking continually to raise our own potential through constant reflection and learning. Throughout the Journey we integrate reflective thinking to allow you to cultivate your inner leadership.
PROJECT DEVELOPMENT: as we work in the outer work – on our projects, with our teams and in our organisations and communities, we continuously seek to uplift the highest potential of individuals, and the projects they create.
SYSTEMIC DEVELOPMENT: most importantly we seek to advance the evolutionary purpose of the system in which we work. We are ecosystemic acupuncturists, always looking for nodal points that activate evolutionary energy.
 Is The Power of Place for me?
If your work involves creating thriving conditions for people and planet – from the perspective of place – and you crave a fair, just, equitable economy that is able to respect the potential of its people, today and for future generations to come. This Journey is for you.
The Power of Place is designed to bridge the knowledge and experience gap for professionals who want to find ways to transform the economy we live and work in, place by place by place.
Whether you are a tourism professional responsible for a destination, visitor attraction or venue. Whether you are a sustainability professional involved in estate management, construction or architecture. Whether you are a city urban planner, economic strategist or developer. If you aspire to create a truly sustainable way for humans to inhabit planet earth in community with other like-minded travellers, we designed The Power of Place for you.
Regional and local community designers and managers

Economic strategists in regions and cities

Strategic development professionals

Urban planners

Architects

Sustainability professionals in construction, real estate, home-building
URBAN ACUPUNCTURE IN ACTION
THE FLOW OF THE JOURNEY
To activate the regenerative potential of our places we need Knowledge, Wisdom and Practice.  The design of the Journey incorporates all three:-
KNOWLEDGE: we provide knowledge sessions covering the key pillars of regenerative design every other week. Some are delivered live, others as pre-recorded videos or texts to study.
PRACTICE: we recommend you practice what you learn in one of two ways on the Journey. Either retrospectively on a project you have already completed to see how you would apply the knowledge, or on a current project. The Journey is designed so that you can immediately apply and experiment with what you learn.
WISDOM: every other session is a deep dive both reflective, and practical to help you discuss and develop coherence around your behaviour and being in the world. We use many forms of dialogue including circle practice, Bohmian and Socratic dialogue.
SPECIAL SESSIONS: a series of regenerative practitioners support us with their specialist subjects. They provide both presentations and open q&a sessions in which the whole cohort can participate if they choose. These will be arrange so that both UK/EU/USA and AsiaPac/NZ/AUS cohort can join together.  See Hosts and Guides below.
How we work
We form small groups from the cohort who travel together for the whole for the whole Journey. You will meet in your cohort groups in Practice and Wisdom sessions. In Knowledge sessions you will have an opportunity to meet other members of the cohort during breakout sessions and in plenary when we randomly assign pairs and small groups to work together.  IN this way you are able to build up a high level of confidence sharing with your group and still have the benefit of meeting a very wide range of different people.
For those of you who choose to join the course as a Team working on a specific project, you will stay together as a cohort but will also still have the opportunity to meet others in open Knowledge Sessions.
THE TIMETABLE
Thursday 25th March: 3-5.30pm: The Grounding Session
Thursday 8th April: 9-11am: The Regenerative Role of Place
Thursday 15th April 9-11am: Regenerative Thinking
Thursday 22nd April 9-11am: The Systems of Place
Thursday 29th April 9-11am: The Patterns & Story of Place
Thursday 6th May 9-11am: Creating the Conditions for Collaboration
Thursday 13th May 9-11am: Creating The Conditions Conducive to Life
Thursday 20th May 9-11am: Creating the Conditions for Adaptive Creativity
Thusday 28th May 9-11am: Creating the Conditions for Sharing
Thursday 3rd June 9-11am: Creating the Conditions for Courage
Thursday 10th June 9-11am: Creating Evolutionary Strategy
Thursday 17th June 9-11am: A Commitment Beyond Capacity
Thursday 1st – Sunday 4th July – The Gathering**
**Optional
THE JOURNEY INCLUDES
A unique 12-week experience at the start of the Decade of Regeneration where you will be inspired and empowered to create regenerative places
12 expert masterclasses that covers the key pillars of Regenerative Design, Culture & Development
Access to a unique community of regenerative practitioners to share your journey and live the questions with you, in a safe space
The chance to learn from two thought leaders in the field of place-sourced regenerative development, alongside special guest speakers
Access to all the recorded classes + bonus recorded lectures for the next 6 months.
Special lectures & Q&A sessions with leaaders of the regenerative movement including Daniel Christian Wahl, Anna Pollock, Laura Storm.

JENNY ANDERSSON
Regenerative Strategist & Practitioner
Course Host & Designer

Jenny Andersson is a regenerative practitioner, strategist and agent for change who walks side by side with brands, organisations, cities and municipalities who want to be part of the movement to create a new regenerative economy. As a strategist, facilitator and educator, she harnesses the power of the collective intelligence of organisations and communities to create visions for the future they want – together – and finds the vitalising energy, psychological safety and will to sustain long term change.
She cares deeply about healing the story of separation between humanity and nature, and between humans themselves through divisive cultural, social and economic barriers. She believe strongly in the power of connection between people and place. Her work helps to surface the bio-culturally unique stories of people and place which set and sustain vision to travel to tomorrow's regenerative future

JODIE HARBURT

Regenerative Practitioner
Space & Place Designer
"
The Regenerators' Journey has been most enlightening and inspiring for me and will not end in January with your teachings and exchange with other practitioners. It will certainly make a difference in how I view and approach my future work. Thank you so much for sharing your valuable insights! Circular Economy Strategist.
"
WHAT PARTICIPANTS IN PREVIOUS JOURNEYS HAVE SAID.
"Before starting the course I had questions like: Am I wrong? Do I misunderstand the world? Am I alone in the desert? Where can I find likeminded? Where can I find frameworks and tools to apply it? Where can I find vocabulary for what I feel, I see & understand? All those questions where answered during the course. Thank you for that. I learned to not be afraid of my own thoughts. Not to be afraid of imperfection (Nature also is). Not to be afraind of believing in Nature." Chief Strategist, Haedes, Belgium & Portugal.
"It has been highly insightful, extremely interesting and very thought provoking – altogether a very inspiring course. I have talked to most of my friends, most of my relatives and all of my colleagues about it and I hope to see the rings spread in the water. I was delighted to see how my boss decided to incorporate regenerative thinking into our new strategy." Global UN Compact, Project Manager.
"When traveling to the unknown, your travel companions are very important. We can share our wisdom and worries together, and this gives us the courage to take the next step. The two of you lit the light a little ahead of us as guides on our journey, and we can take that light with us into our own world. I traveled with the image of returning home." Hiroshi Yamada, Japan
"This was hand-down one of the best learning experiences I have EVER had! I cannot recommend this learning experience enough. I have connected with many peers after the course and I also thought the application of the learning was genius. Too often learning is not applied, you broke this mold and that made a real impact on me (plus I got loads of amazing ideas and insight as one of the case studies) Thank you, truly a world-class experience!" Garry Turner, UK
PRICE
SIGN UP BEFORE MARCH 15TH 2021
corporate employees/higher income: €500 + VAT
corporate teams (3 people) €1250 + VAT
impact entrepreneurs/lower income: €350 + VAT
impact entrepreneur teams (3 people): €950 + VAT
Refund Policy: if you sign up to the course and your circumstances change, we will refund 100% less Teachable Admin fee up to March 15th when applications close. No refunds can be given after March 15th, 2021 at 11.59pm.
SCHOLARSHIPS
We have a few scholarships up to 50% of the course fee if you are facing economic hardship. If you wish to apply for a scholarship click the link below and fill in the questionnaire BEFORE MARCH 15th. We unfortunately do not have the resources to process late submissions. Please apply HERE.