THE POWER OF PLACE.
REGENERATIVE PLACE-MAKING FOR SYSTEMIC CHANGEMAKERS.
APPLICATIONS FOR AUTUMN 2021 ARE NOW CLOSED – CONGRATULATIONS TO THE COHORT WHO ARE ABOUT TO SET OUT ON THIS JOURNEY!

We believe deeply in the Power of Place to transform our world. 
We can transform our places.
One by one.
CITIES | TOWNS | DEVELOPMENTS | DESTINATIONS | ESTATES | FARMS | LAND STEWARDS

When we work in place we can see the impact and respond more rapidly.
If we transform the places of the world, we transform our planet.
This learning journey is for leaders who want to do just that.
The Times They Are a Changin'
We are in a time of breakdowns and breakthroughs. The experience of the global covid19 pandemic has cast a bright light on the frailty in our global economies, has highlighted our inability to adjust to complexity, uncertainty and volatility, and accelerated the conversation about what needs to change in our world. Not just to adjust to the possibility of future viral anomalies, but to the greater challenges following in its wake.
Climate change. Biodiversity loss. Soil degradation. Ocean acidification. Economic and social collapse.
Polarities. Divided communities. Individual and collective trauma. A polluted information ecology which disempowers sensemaking.
We know that these challenges are driving deep systemic change. We've seen the rise of movements like #MeToo #BlackLivesMatter #FridaysforFuture. We've experienced the dramatic changes brought by the global pandemic.
It's no longer a question of why we have to change, but how.
The Power of Place is a 12 week learning journey to help leaders take a radically different approach to creating regenerative, resilient and vibrant economies that reconcile the story of separation we have all been living.
We call it Regenerative Placemaking.
COURSE CONTENT
KEY QUESTIONS WE WORK ON DURING THIS LEARNING JOURNEY.
How we shape new strategies and narratives for the places we inhabit through a deeper understanding of the evolutionary role of nature and humans.
How we translate those narratives into economic, ecological and social strategies to create vibrant, resilient, regenerative local economies.
How we resolve the polarities and tensions in diverse communities that have created and prolonged the story of separation between humans and nature, and humans and other humans.
How we lead ourselves and others through complexity and uncertainty.
How we convene multi-disciplinary teams successfully to address complex challenges.
How we ensure the innovations we introduce fulfil their transformative potential.
IF you have been struggling with decision-making in a complex world where it often seems there's no right answer….
IF you are finding it difficult to bring diverse groups with different worldviews and opinions about what should happen next with you….
IF you find yourself and your organisation wanting to step beyond 'just' sustainability…..
IF you are looking for ways to go beyond 'engaging' teams, consumers and communities and create long-term vitality that is needed for transformative change to happen….
IF branding your enterprise and project seems superficial and no longer has the integrity with which you want to engage the world around you…..
THE POWER OF PLACE LEARNING JOURNEY HAS BEEN DESIGNED FOR YOU.
YOU WILL LEARN
How to identify the evolutionary and transformative role your work/project/organisation can play in the system in which it lives
How to co-creatively shape a future story that underpins the strategy you are working on – together with all your stakeholders
How to design a culture and environment in which difference is celebrated instead of division created
How to use framework thinking to support your work
How to identify the paradigm of thought you (and others) are working from and consistently disrupt your thinking so that your work is regenerative
How to integrate regenerative design, culture and being into your work
How to activate the power of being imaginal cells for transformative change
YOU WILL ALSO …
Meet and work co-creatively and collaboratively with other agents of change from around the world
Find and share new inspiration and wisdom from a trans-disciplinary group of people from diverse backgrounds who share a belief that the intersection of human and natural systems is best worked on in place
Develop a grounded practice and system by which to consistently work regeneratively
Have the opportunity after the Journey to join a community of practice who are committed to developing their skills and knowledge
THE TIMETABLE
Our next course begins in September 2021. All times are GMT +1 (UK TIME)

Thursday 9th September: 3-5.30pm: The Grounding Session
Thursday 16th September: 3-5pm: Session 1
Thursday 23rd September 3-5pm: Session 2
Thursday 30th September 3-5pm: Session 3
Thursday 7th October 3-5pm: Session 4
Thursday 14th October 3-5pm: Session 5
Thursday 21st October 3-5pm: Session 6
Thursday 28th October 3-5pm: Session 7
Thusday 4th November 3-5pm: Session 8
Thursday 11th November 3-5pm: Session 9
Thursday 18th November 3-5pm: Session 10
Thursday 25th November 3-5pm: Session 11
Thursday 2/3 December – The Gathering** 3-5pm and 9-4pm
To

REGISTER YOUR PLACE
on The Power of Place Autumn 21, please see the table to your right, click on the choice which is appropriate for you and you will be taken straight to checkout. Cost at payment includes VAT at the level of your local country.

If you prefer to be invoiced, please email jenny@reallyregenerative.org.
PRICES
We operate a Gift Economy policy for both individuals and organisations. We offer two different levels of investment. Base Camp enables us to cover the cost of running the course. Summit helps us invest in our pro-bono projects and pay our special guest speakers for their time, and helps us offer bursary places to those who cannot afford to join but would truly benefit from participation.
A limited number of bursaries are available on application for people who are unemployed but have already some experience of delivering social and environmental change in Place. Please complete this form and we will get back to you one week before the Journey commences,
 Refund Policy: Full refunds will be given up until registration closing date August 20th 2021. Thereafter no refunds are possible.
LEARN MORE ABOUT POWER OF PLACE FROM THESE TALKS AND WEBINARS
IN MORE DETAIL

Pillars of Regenerative Design | How to Design Regenerative Places & Cultures

THE REGENERATIVE POWER OF PLACE

Why Place? Why do we begin with Place? The challenge of changing global economic systems can sometimes seem overwhelming. But we can change our places. One by one. We are coming home and coming back to life when we reconnect to the places we inhabit. Reconnecting to the Power of Place can help us transform our extractive global economies, to regenerative thriving places where all life flourishes. The global pandemic has seen the green shoots of a new glo-cal economy emerging; a return to local where we can whilst still operating in a global economy. We study the different ways in which a regenerative economy diverges and creates the conditions conducive to life, and the tools that we have available to start that transition.
REGENERATIVE DESIGN & THINKING – A New Perspective
We need a new narrative on which to build a regenerative economy in each and every place we inhabit and work. We live amongst complex living systems that have adapted and evolved for 3.8 billion years. We will explore the key principles of living systems, and help you adopt them in your projects an programmes as the foundation of regenerative design to create living, thriving places. How does the intelligence of nature deal with waste? How does nature share resources equally, and where needed, among a community? What lessons can we learn or designing our own local strategies?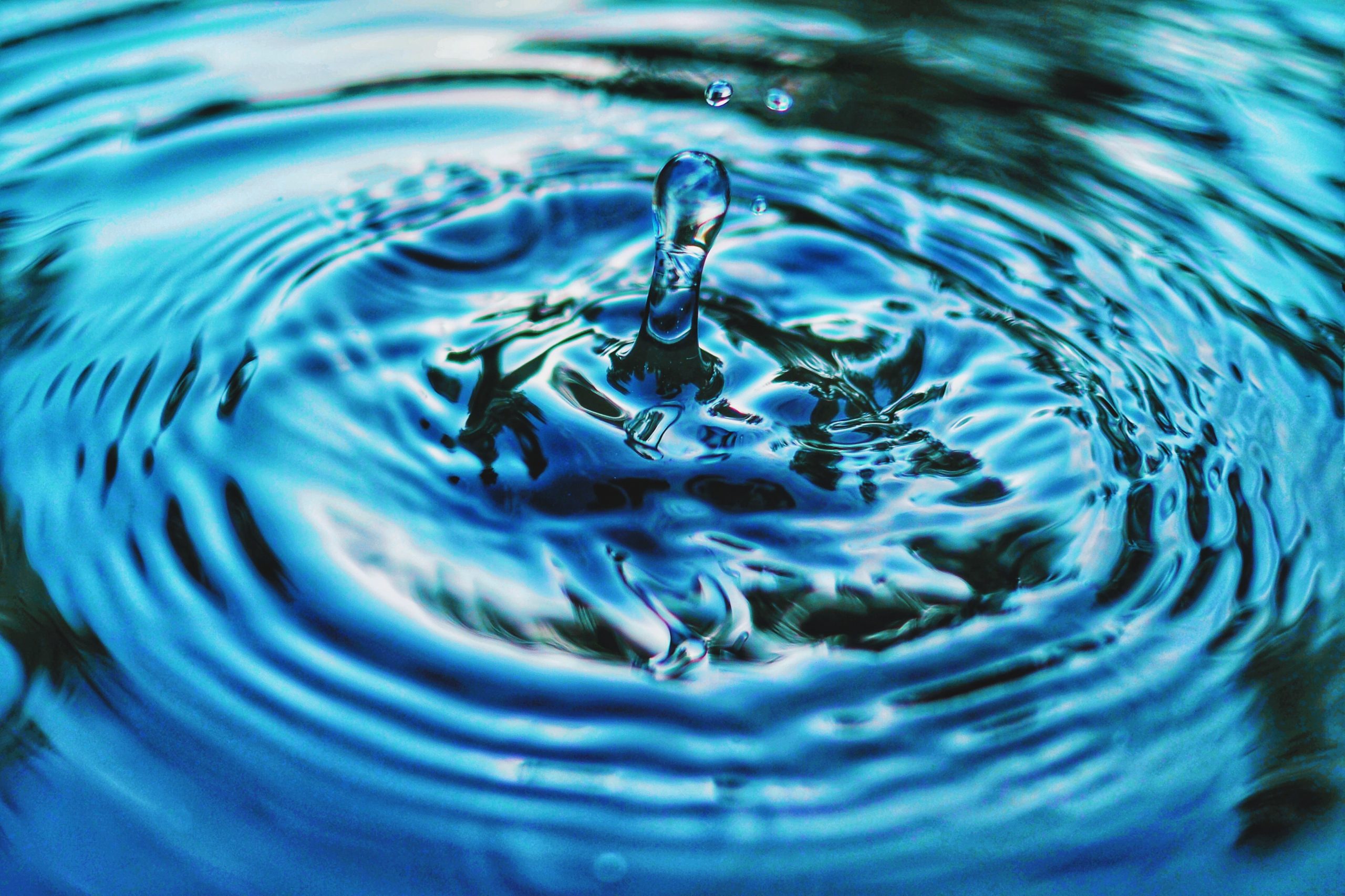 A NESTED VIEW OF SYSTEMIC PURPOSE IN PLACE

Regenerative practitioners work at three levels simultaneously. We work on our own development, the development of our teams, project and place, and on the role of that place in changing the systems that surround it. To be successful we need to learn to see and map the nested systems that surround us, so that we can become effective ecosystemic acupuncturists. We learn to identify the interconnected and inter-dependent systems that affect our place and find the nodes where change will be most effective. We help to surface the our own role and the role of our projects to lift up the purpose of the systems in which we work.
ROOTS RUNNING DEEP – the patterns and story of Place

To allow our Places and the people who live and work within them to achieve their highest potential, we need to deeply understand the story that our places want to tell. We learn how to see the patterns and flows of energy and movement, to map the unique biology and culture that give rise to a new expression of the essence of our place and its role in the world. What is the gift to the world of each of our own places? What do the patterns of generations mean for how we should design? What is the unique bio-cultural essence of our story?
CREATING THE CONDITIONS FOR VITALISED COMMUNITY

No place can thrive, evolve or activate systemic change unless its community comes together behind a co-created vision for the future. Creating and sustaining the energy needed for transformation comes from the heart and soul of the people within. We learn how to design and sustain collaborative community, and the deep engagement practices that support them. How do we make a shift to stewards and hosts the future? What qualities and practices do we need to develop?
ADAPTIVE, EVOLUTIONARY DESIGN, CULTURE & BEING

Regenerative development is adaptive and ever-changing. To design strategies for our places and the communities within them, demands new and different qualities and practices. It asks us to step up and grow up as humans.
Whilst we need to learn to design adaptively, how to build in feedback loops that allow for agility, creativity and change, we also need to work on the qualities we need:  courage, compassionate communications, patience and coherence, working within the rhythms of nature.
WE WILL LEARN HOW TO BECOME SYSTEMIC ACTIVISTS WORKING ACROSS THREE KEY LEVELS
Humans have a unique role to play in the development of the systems in which we work and live.  That is why we are here. We are here to constantly catalyse evolution. Our organisations, projects and communities can contribute to that role. We always work on three levels simultaneously.

SELF DEVELOPMENT: we always work on our own personal development, seeking continually to raise our own potential through constant reflection and learning. Throughout the Journey we integrate reflective thinking to allow you to cultivate your inner leadership.
PROJECT DEVELOPMENT: as we work in the outer work – on our projects, with our teams and in our organisations and communities, we continuously seek to uplift the highest potential of individuals, and the projects they create.
SYSTEMIC DEVELOPMENT: most importantly we seek to advance the evolutionary purpose of the system in which we work. We are ecosystemic acupuncturists, always looking for nodal points that activate evolutionary energy.
FREQUENTLY ASKED QUESTIONS
 Is The Power of Place for me?
If your work involves creating thriving conditions for people and planet – from the perspective of place – and you crave a fair, just, equitable economy that is able to respect the potential of its people, today and for future generations to come. This Journey is for you.
The Power of Place is designed to bridge the knowledge and experience gap for professionals who want to find ways to transform the economy we live and work in, place by place by place.
Whether you are a tourism professional responsible for a destination, visitor attraction or venue. Whether you are a sustainability professional involved in estate management, construction or architecture. Whether you are a city urban planner, economic strategist or developer. If you aspire to create a truly sustainable way for humans to inhabit planet earth in community with other like-minded travellers, we designed The Power of Place for you.
Destination managers in tourism
Economic strategists in regions and cities
Strategic development professionals
Urban planners
Architects
Sustainability professionals in construction, real estate, home-building
Estate owners and managers, private & charitable
Farm owners, growers, agriculturalists
HOW DOES THE JOURNEY WORK IN PRACTICE?
To activate the regenerative potential of our places we need Knowledge, Wisdom and Practice.  The design of the Journey incorporates all three:-
KNOWLEDGE: we provide knowledge sessions covering the key pillars of regenerative design every other week. Some are delivered live, others as pre-recorded videos or texts to study.
PRACTICE: we recommend you practice what you learn in one of two ways on the Journey. Either retrospectively on a project you have already completed to see how you would apply the knowledge, or on a current project. The Journey is designed so that you can immediately apply and experiment with what you learn.
WISDOM: every other session is a deep dive both reflective, and practical to help you discuss and develop coherence around your behaviour and being in the world. We use many forms of dialogue including circle practice, Bohmian and Socratic dialogue.
SPECIAL SESSIONS: a series of regenerative practitioners support us with their specialist subjects. They provide both presentations and open q&a sessions in which the whole cohort can participate if they choose.
How do we work together with other members of the cohort?

We form small groups from the cohort who travel together for the whole for the whole Journey. You will meet in your cohort groups in Practice and Wisdom sessions. In Knowledge sessions you will have an opportunity to meet other members of the cohort during breakout sessions and in plenary when we randomly assign pairs and small groups to work together.  In this way you are able to build up a high level of confidence sharing with your group and still have the benefit of meeting a very wide range of different people.
For those of you who choose to join the course as a Team working on a specific project, you will stay together as a cohort but will also still have the opportunity to meet others in open Knowledge Sessions.
How much time should I allocate to the Journey?
In addition to the live 2 hour sessions, we recommend you plan to meet with your cohort on a weekly basis and put a further 1-2 hours aside for developing your assignment work.
TO DOWNLOAD THE FULL PROSPECTUS FOR THE POWER OF PLACE, please click on the image below.
Your Host & Some of our Special Guest Speakers


JENNY ANDERSSON
Regenerative Strategist & Practitioner
Course Host & Designer


Dr DANIEL CHRISTIAN WAHL
Author: Designing Regenerative Culture
Guest Speaker


ANTON CHERNIKOV
Architect & Entrepreneur
Co-Founder Wild Hotel & Re:Build


ANNA POLLOCK

Regenerative Tourism Strategist
Founder of Conscious Travel


JODIE HARBURT
Spacial Designer | Founder of Cooking Up Dialogue


JOE BREWER
Regenerative Culture Specialist Founder: Earth Regenerators

"
The Regenerators' Journey has been most enlightening and inspiring for me and will not end in January with your teachings and exchange with other practitioners. It will certainly make a difference in how I view and approach my future work. Thank you so much for sharing your valuable insights! Circular Economy Strategist.
"
WHAT PARTICIPANTS IN PREVIOUS JOURNEYS HAVE SAID.
"Before starting the course I had questions like: Am I wrong? Do I misunderstand the world? Am I alone in the desert? Where can I find likeminded? Where can I find frameworks and tools to apply it? Where can I find vocabulary for what I feel, I see & understand? All those questions where answered during the course. Thank you for that. I learned to not be afraid of my own thoughts. Not to be afraid of imperfection (Nature also is). Not to be afraind of believing in Nature." Chief Strategist, Haedes, Belgium & Portugal.
"It has been highly insightful, extremely interesting and very thought provoking – altogether a very inspiring course. I have talked to most of my friends, most of my relatives and all of my colleagues about it and I hope to see the rings spread in the water. I was delighted to see how my boss decided to incorporate regenerative thinking into our new strategy." Global UN Compact, Project Manager.